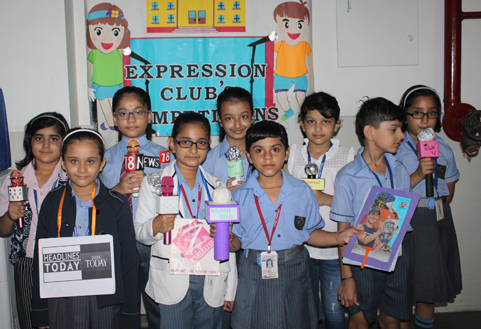 EXPRESSION CLUB
The Expression Club aims to develop great sense of confidence, well groomed speaking abilities and a sense of achievement in students to grow in fast intensifying competitive world. This club hosts a plethora of activities that showcase creativity and wisdom of young Vivians by involving them in extempore, debates, jingle, slogan writing, role plays, persuasive arguments etc. The club motivates the Vivians to think spontaneously and to communicate confidently.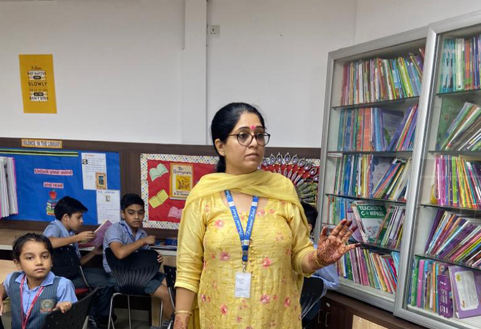 READERS CLUB
It aims to foster the pleasure of reading as a recreational activity and develop the reading culture in our school. The club opens the door for the Vivians to get enthralled and captivated with the awesome world of literature. Activities like in-depth discussions about authors, their lives, their latest works, review writing, collage making and twist in the tail are held weekly.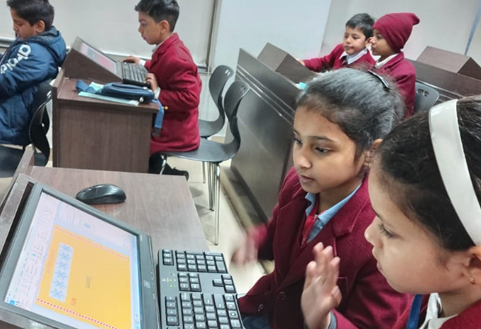 TECHNO CLUB
Technology plays a vital role in day to day life and education. Modern technology and education has changed significantly. With an aim to make the students tech savvy Technology Club is there. Technology Club as the name interprets make the students learn techniques to use the computers in an effective and efficient manner to express their creativity with the help of various types of software tools.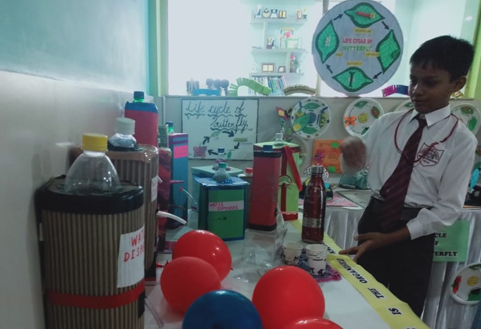 SCIENCE CLUB
It aims to promote interest and engagement in science through challenging and mind-stretching tasks. Through Science Club Vivians learn how to use their skills to display logical propensities of mind including experimental design, data analysis, critical thinking skills and evidence- based reasoning. It also gives scientific explanation of various facts and incidents. It encourages inventive and innovative activities among the Science Club Members.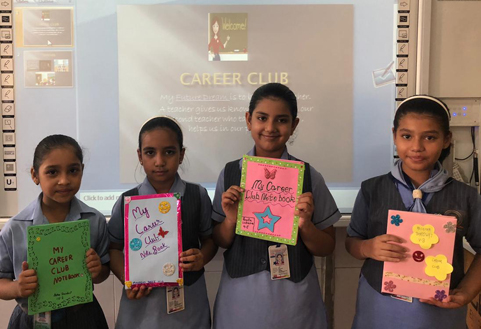 CAREER CLUB
"No man can get success in a line of endeavour which he does not like" Making career choice has become a difficult task for students now days, as career options accessible to them are many. In order to build a successful career, there ought to be a decent match between career and skills as well as interest of a student. The Career Club aims to provide career guidance to students and plays an important role through which students will be able to make suitable choices of stream, advanced education and vocation.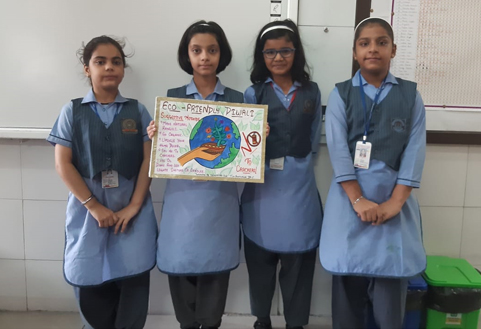 PLANET SAVIOR CLUB
God has created a beautiful and wonderful planet Earth for all of us. But over the time our planet is losing its natural beauty and charm. Thus, Vivekanand School has taken up a noble initiative of making their youngsters the ambassadors of environment. With this aim and objective, the Planet Savior Club has been created for students, holding a wide variety of activities in order to make our Vivians understand the value of environment.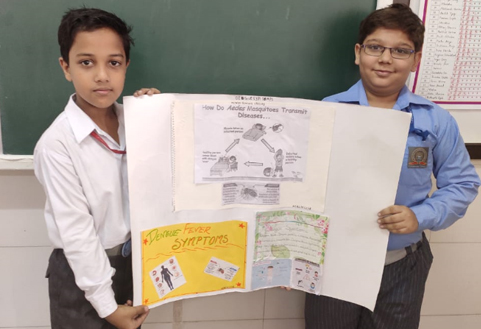 HEALTH CLUB
As per the present scenario, health of all the citizens is of paramount importance. Good health is certainly the true wealth which everybody strives for. Hence, it becomes utmost important to promote awareness about the value of good health and how to maintain it right from the childhood. Making this as one of the major aims to achieve, government has taken certain concrete steps. As a part of this endeavour, our school too has Health Club. Teaching the techniques of yoga, increasing physical activities, discussion on various sports, discussion on healthy eating habits are some of the activities taken up in this club. The main aim of the club is to make the students aware of their health and hygiene of self and surroundings.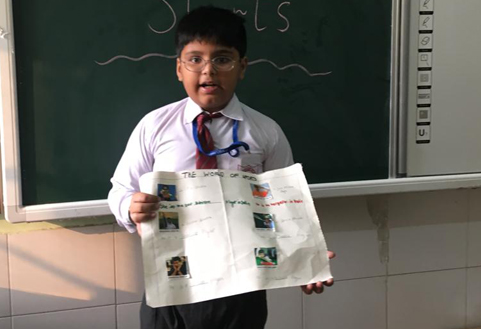 QUIZ CLUB
Knowledge is power and it's a fact that it's the only power that rules the world. The Quiz Club of our school believes in this and tries to help the students to enhance their skills in all possible ways. It aims to expand general awareness and hone the skills of drawing rational inferences. It intends to empower the students with knowledge and creates interest and curiosity to collect information related to different fields and aspects of life. It aims to bring something new and interesting every time.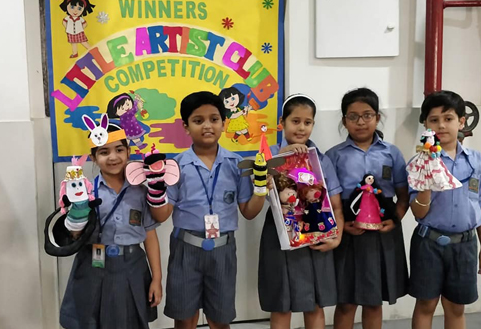 LITTLE ARTIST CLUB
The aim of the Little Artist club is to instill in our students aesthetic sense and nurture their creative drive. It recognizes that aesthetic education is one of the important areas in the total development of the child. The art club is organized to enhance the artistic offerings and to give further opportunities to children for the development of their artistic skills, creativity and self expression to the fullest through activities like paper folding, drawing objects using primary and secondary colours, glass painting, pot decorating and many more.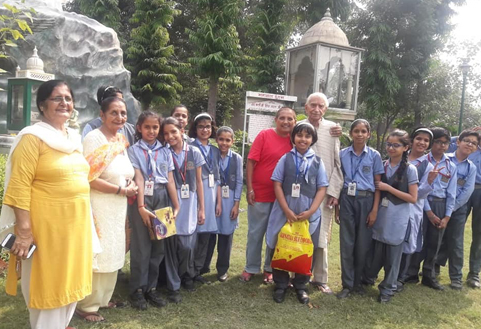 SAKSHAM CLUB
The club aims to foster the sense of societal ownership and kindness among the children so that they imbibe the best value for the better society. The activities are aimed to hone the humane and helpful spirit of the children, making them more loving and responsible towards the people, animals and the environment around them. Visit to old age home, centers for the differently able and under privileged and shelter homes help student realize the hardships their fellow humans face in day to day life, making them better sensitized.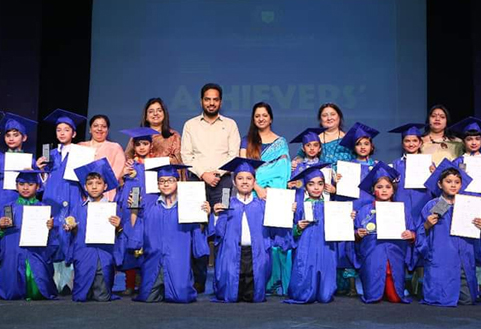 Shining Club
To accelerate the academic performance leading to a remarkable accomplishment of our meretorious Vivians, the top 50 students from each class are included in the SHINING CLUB, solely based on their overall academic performance. The group aims at providing hand-picked and specially customized online assignments of Mathematics, Science and Social Science which provides the child with plenty of opportunities to build expertise in these subjects and shine academically. In order to bridge the gap between competence and excellence, regular feedback is provided by our competent teachers to assist the child in unleashing his/her true potential.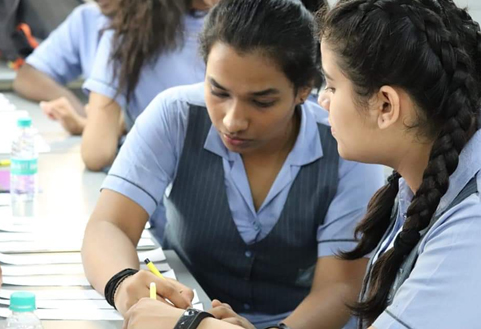 Rising Club
Every student is different, they have their own thinking capacity and a different way of interpreting information. Some students understand the concepts in one go but some don't .The school conducts Rising club classes for such students where the children get more clear and deep explanations from the teachers which helps them to strengthen their concepts and gives them a reinforcement of practice in various subjects. Regular feedback is provided by our competent teachers to assist the child in unleashing his/her true potential.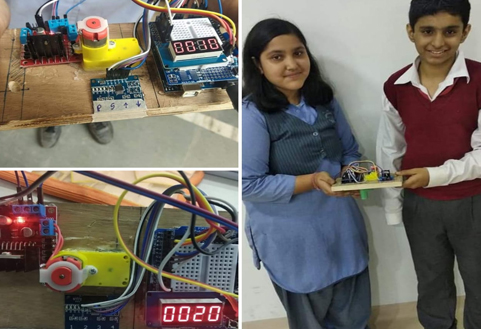 Kalam Club
Kalam Club upskills the students of classes VIII&IX with the ability to create electronic projects using ARDIUNO. Vivians access a platform to get vocational education by hands-on exposure in the latest technology. The members of the Kalam Club are the technical and innovative minds of the School and are always buzzing with new ideas. They can often be seen working on various DIY projects. A lot of STEAM education activities of the School are spearheaded by them.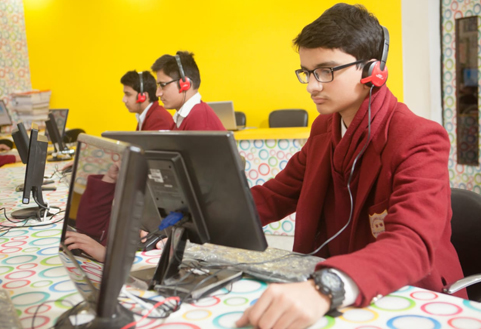 Technowiz Club
Technowiz Club upskills the students of classes VI-VIII for turning their innate creativity to polished technical realities. Vivians access a platform to get vocational education by hands-on exposure in the latest technology. The curriculum integrates various popular software packages like MS PowerPoint, Scratch, Pivot Stick Animator, MS Word, Q BASIC, LOGO, Python, MS Excel with appropriate themes. This enforces programming literacy and triggers visual thinking in the students, as they create superior animation. Engineered with web n graphics designing, they are ushered into a broader spectrum of their capacity enhancement as future technocrats.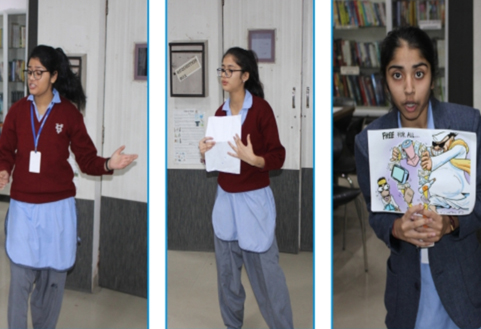 Personality Development Club
Personal Development is a major time-saver. Taking the success of Personality Development classes a step higher  PERSONALITY DEVELOPMENT CLUB has been initiated for the students of classes VI to IX & XI.  A well-graded and outlined curriculum for 4 months embeds  Interesting learning methodologies to grip the attention of every student in the evening classes once a week.  The groups of 20-25 students are chiselled and mentored into perfectionists in the art of living with life skills in Public speaking, Body Language, Attitude, Behaviour, Time Management, Conflict Management and Leadership Training. The students on completing this program successfully with 95% and above attendance, will be entitled for an e-Certificate.